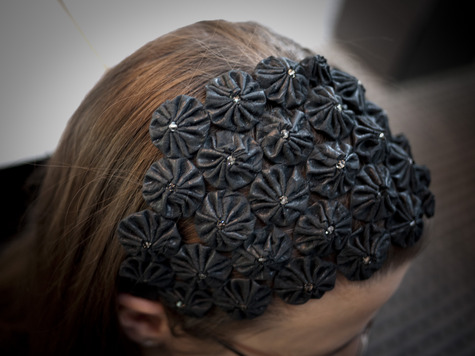 Last time I was in Japan I purchased a "yo yo" maker….
I first heard of the Yo-yo maker in June, when I bought a magazine called "cotton friend" where the company which makes the product advertised it.
I always struggle trying to decide what to wear to the office christmas party as it is always an occassion, and all the ladies make an extra effort … so, this year, I decided to make a nice accessory to accompany my dress.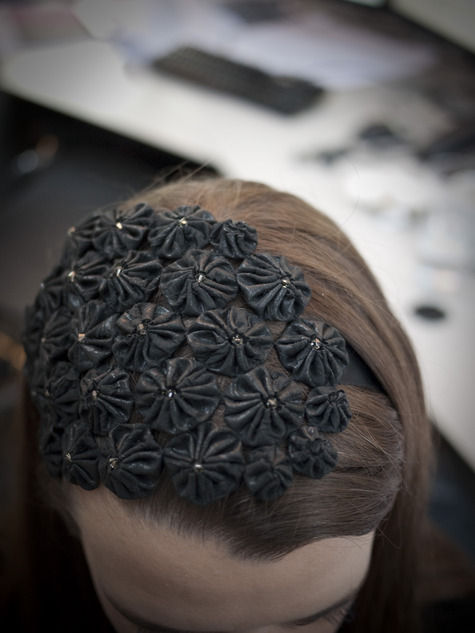 I firstly made a shape I liked in tissue paper. Then made the bigger yoyos and laid them over the template. Then tiny ones to complete the shape. I sewed crystal beads into each larger one. Finally I sewed them to one another and to two ribbons at either end. Tried it on, marked where to put the snap fastener , sewed it and that was it :-) The benefit of not having a base is that it adjusts better to your own head shape.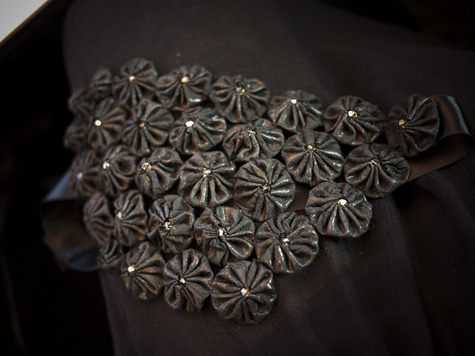 I used left over cottor/rayon fabric, a wide ribbon, and a snap fastener, as well as some swarosky little beads for a spark.
The fabric is an African wrinkled cotton that has a shiny strappy finish… they sell it in the east of London to make celebratory clothing. We also used it in the black and white dress for my former colleague Claire.
By the way, mother nature had other plans and I ended up stuck in bed with a fue rather than enjoying the party… oh well will wear it another time :-)