A few weeks ago, and a month earlier than expected my nephew was born. He is only little but has already begun his life with a big bang, and so I decided that I wanted to make him something special.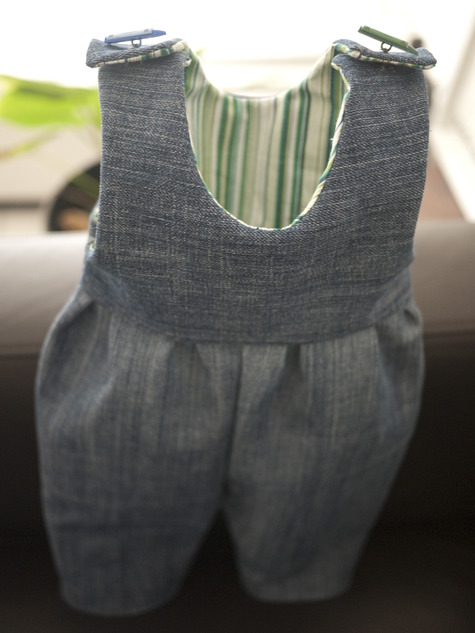 After a few years of frequent wearing, my beloved pair of Japanese dennin trousers had to go...But, as we all know, an old pair of jeans is much softer than a new one...so, I decided to re use the material .
For the inside face of the top, I used a colourfull thin cotton, which served me to hide the stitched from joining the bottom and top tarst both in the back and front.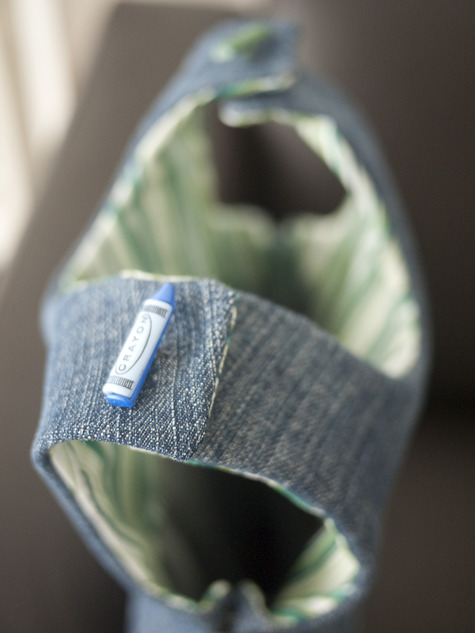 As i often do for children clothing, i used snaps (two large one for the straps and 4 small ones for the sides). I added a detail by fixing two crayon buttons on the shoulders...